ISO Pros of New Jersey Provides a Variety of Different Standards

IQC the ISO Pros of New Jersey will help get certified to a wide range of ISO standards. To know what standards we support, go through the Additional ISO Certifications we offer in New Jersey (NJ) below.
You can choose any ISO standards, and we'll offer you the best ISO consulting.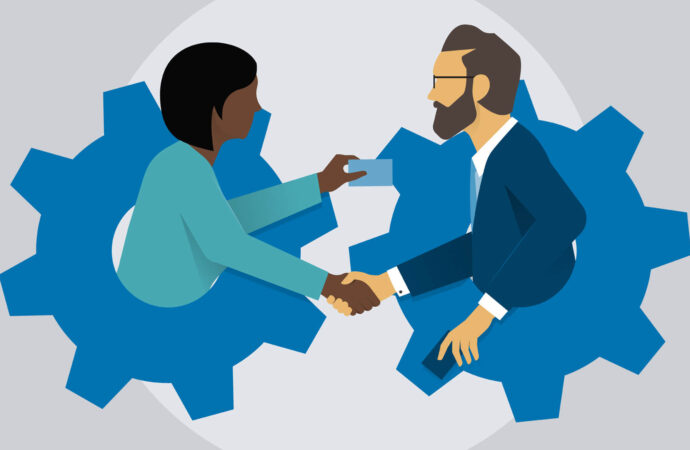 Additional ISO Audits & Certifications We Offer in New Jersey (NJ)
---
Aerospace AS9100: If you're in the aerospace industry & want to up the quality of parts and components, this standard can help. It'll help you set up a QMS, which will ensure the best quality. 
Aerospace AS9101: If your company is related to the aviation and defense industry, you can get certified to AS9101 to make a documented form of regulatory measures being taken. 
Aerospace AS9102: the first article inspection (FAI) requirements for the aerospace industry hold deep value. Get your firm certified to AS9102 to fulfill these demands most simply.
Anti-Bribery ISO 37001: To build a noncorrupt, healthy environment at your firm, you should get certified to ISO 37001. The standard will prevent any harmful activity that might lead to your downfall. 
Asset Management ISO 55001: Assets are important for each firm owner. Get your asset value increased with ISO 55001 certification. It has benefited a lot of our customers. To get the benefit, all you have to do is contact IQC The ISO Pros of New Jersey.
Automotive Core Tools (APQP, AQP, PPAP, FMEA, SPC, MSA, and R&M): For improving the product quality of the automotive sector, these core tools are essential. The techniques and details mentioned here will make your product more lasting and demanded. 
Body Armor BA 9000: The arms made for state, federal, local, and tribal regulatory bodies must have a certain specification. BA 9000 certification will aid your firm in maintaining the regulatory requirements without any inspections or raids.
Counterfeits AS6081: It has been very difficult to identify what product is original and a copy. The electronic industry in the aerospace world is filled with organizations that are not genuine. To protect your company from dealing with such organizations and to ensure your product's authenticity, AS6081 certifications will benefit you.
Energy ISO 50001 and SEP: It is important to use energy resources effectively. If you want your firm to manage different departments' energy consumption, ISO 55001 is indeed needed. You can save a huge sum of money. Implementation of such procedures will make your firm long-lasting and trustworthy.
Ethical Sourcing SQFI: To better control the quality of the food product manufactured by your firm, you can get this certification. It will bring immense benefits along. 
Facility Management ISO 41001: This standard helps in the facilities management system of various firms. Facility management is widely demanded across the globe and must be implemented for the betterment of the firm.
Food Safety Modernization Act FDA FSMA: this standard contains measures to prevent any disease from food manufacturing or processing defects rather than treating it in later stages. 
Food Safety ISO 22000: Forestry SFI ATFS (Sustainable Forestry): to ensure that your organization uses any product from the forest in a sustainable manner, this certification is necessary. IQC The ISO Pros of New Jersey (NJ) is there for your convenience. 
Gluten-Free Certification (GFC): This process is designed to aid people who cannot digest gluten. The product must meet the standard of gluten-free safety. This mark will make it easy for the shoppers to purchase your product without hesitation. Thus, an increase in customers will bring great monetary profits.
IATR: The national institute of justice has made certain legal requirements necessary for the arms developing companies. This step has been taken for the security of the nation. It prevents the companies from sharing any developing methodology or technique with other nations.
Laboratory Accreditation ISO 17025: It is the only international-level standard for laboratories in the world. Hence it is important to get certified. The standard will help your firm to get recognition and makes its place in the international market. The relationship with other suppliers will increase. Your firm can establish a trustworthy relationship with the customers
Packaging ISO 15378: certain packaging requirements are essential. Each firm must follow that. These conditions will ensure the safe delivery of the product. Your firm can gain customer trust. The standard will help your firm design, manufacture, and supply better packaging material for medical devices.
Responsible Care RC14001: the standard broadens the scope of the international standard ISO 14001. The standard is also on environmental management, but it is focused mainly on the chemical industries. If your firm wants to gain the advantages offered, you just have to work following the set requirements. We have helped industries to manage their certification by providing the right path to do so.
Supply Chain ISO 28000: the standard laid by the international organization of standardization (ISO) is meant for improving the security management systems of the supply chain. Your firm can be sure of the security of the products by getting ISO 28000 certified. 
Telecommunications TL 9000: this standard focuses on the supply chain quality requirements in the communication sector. It is based on the principle of ISO 90001 with increased specifications for the communication sector. You can get certified to TL 9000 and provide faster and cost-effective services to your customers.
Audit Management Systems ISO 19011: For management of audits, their reviews as well as their documentation in the right pattern, you should get certified to ISO 19011 certification. IQC The ISO Pros of New Jersey will help you at every step performing detail analysis. 
There are additional services provided by IQC The ISO Pros of New Jersey. They are:
---
Outsourced Internal Auditing: For carrying out internal audits, many firms and industries take outside support. Consulting and auditing firms like ours have conducted audits for so many organizations in the town. This saves time and helps in analyzing the faults.
Virtual Internal Audits: The pandemic time has locked up everyone at their places. These audits have served as a boon and helped to continue work in any circumstances. These audits are conducted on the web. No written documentation is required. It saves a lot of time this way.
Second Party Audits: The audit is beneficial to the customer as well as to the organization. These audits will help you choose the correct firm suited for the job. IQC The ISO Pros of New Jersey will make your work easy by carrying out these audits in an easy and well-managed pattern.
Supplier Audits: If you are worried about the authenticity of the product supplied by your supplier, you must conduct these audits. It will help you understand the different ranges of products provided by all the eligible suppliers. You can choose according to your need.
Supplier Evaluation: to evaluate among the different suppliers, these audits can come in handy. It is essential to deal with good suppliers so that your product is of supreme quality. If the suppliers provide inefficient stuff, this may harm the quality of your goods. To conduct these audits before making any final decisions.
Compliance Audits: All the industries that have achieved certification have to continue working hard and maintain it in the later stages. This is what this audit ensures. These audits can be conducted by IQC The ISO Pros of New Jersey (NJ). 
Pre-assessment Audits: if you have an important certification approaching, our organization's pre-assessment audits can help you get a review and the major faulty areas. You can conduct these audits can get a preview of what the main audit will look like.
Documentation Audit/Desk Audit: these audits are essential. If you want to know more information about your department's workers, you can conduct these audits. We have new and innovative methodologies to make the audits simpler. 
Contact us!
---
Contact IQC the ISO Pros of New Jersey, to need the best ISO consulting in the state. Our services are reliable and affordable. So, contact me now!
IQC The ISO Pros of New Jersey can help you implement, train on, consult, and have your company and/or organization certified on the following ISO Certifications:
If you want to enjoy the above-listed benefits, contact IQC the ISO Pros of New Jersey, now. Our services are accessible in all of the below-mentioned cities: